Our community and environment investments are an important part of our efforts to build trust in society and solve important problems.
In financial year 2018 (FY18), we set an ambitious global target: to invest in the future and growth of 15 million people, non-governmental organisations (NGOs), and social and micro enterprises to help them maximise their potential by 2022.
We are making progress towards our ambition and in FY19 we were delighted to report that we are on target to achieve this goal. Since the launch, in FY18, of our ambition, we've reached 8.5 million beneficiaries.
This progress is thanks to the ongoing efforts and dedication of our people. In FY19, over 61,000 PwC people contributed more than 925,000 hours – of which more than 676,000 hours were spent sharing their professional skills.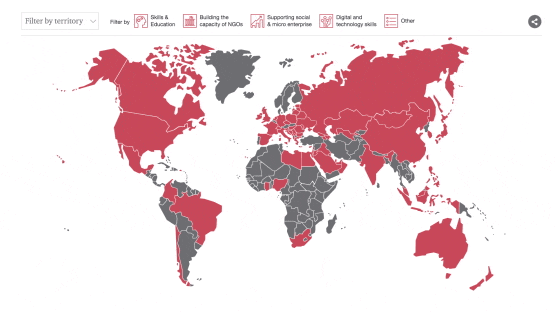 Community impact – Interactive explorer tool
Explore our community investment programs from around the globe. Explore